No, we're not complaining about the heat. But let's face it, sweat is definitely not the scent we want to give off. But choosing the right perfume and wearing it properly are tricky business, especially in summer when skin is so bare.
Wondering which fragrance is perfect for all of your summer soirees, sunny beach days, family reunions, and sexy date nights? Keep these tips in mind when you're choosing.
Smart Summer Scent Tips
Keep in mind that s

ummer is the best time to wear soft fragrances comprised of fresh herbs, citrus and florals.

Don't

 overuse perfume, especially in the summer when less is definitely more.

Remember that the heat of summer and your body can significantly change both the power of the fragrance as well as the actual scent.

In the summer, consider applying perfume to non-pulse points, as those are typically cooler than the pulse point areas (which are warmer due to the blood flow).

Avoid wearing fragrances in direct sunlight, as some ingredients will react to ultra violet rays and affect scent notes that can not only change the fragrance, but also irritate or stain your skin. 
The Best Scents for Summer 
You'll want to wear different scents for different places. Follow this guide and choose the perfumes that work with your skin and appeal to your nose.
1. The Best Scents for Work
For the office, less is more. Avoid offending your coworkers with heavy scents and by wearing too much. Your best bet are fruity, floral scents with fresh notes like mandarin or apricot. Think light and airy and summer perfect.
Top Picks: Miss Dior by Christian Dior and So Delicious by DKNY

2. The Best Scents for Date Night
When date night rolls around, pull out the subtle scents. White floral fragrances are romantic and sexy. Look for scents that incorporate sandalwood, iris, jasmine, and orange blossom. You'll be summer sexy and ready for a romantic date.
Top Picks: Dolce Floral Drops by Dolce & Gabbana and La Parfum by Elie Saab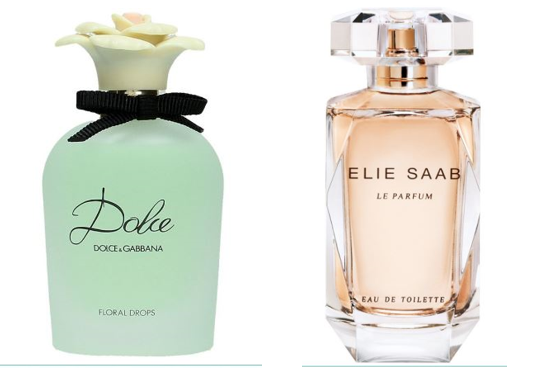 3. The Best Scents for Weddings
Whether you're the bride or a guest, weddings call for romantic, feminine scents. Light, airy, happy, and crisp. Lean towards scents like pink grapefruit, dewberry, peony, lily of the valley, pink rose, and honeysuckle.
Top Picks: Truly Pink by Vera Wang and Daisy Oh So Fresh by Marc Jacobs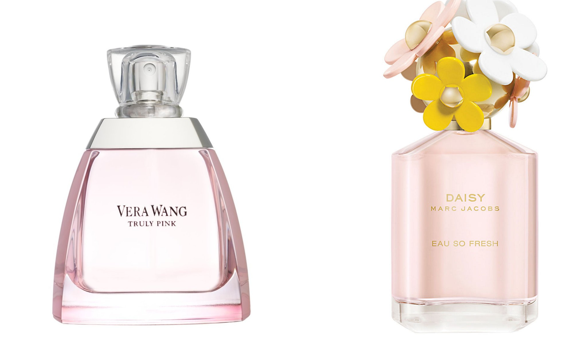 4. The Best Scents for Family Gatherings
When it comes to a family get together or holiday, find a light, airy scent that is easy to wear and soft. A scent with warm vanillas and musk are cozy and easy for people to be around.
Top Picks: Dahlia Noir by Givenchy and Lovely by Sarah Jessica Parker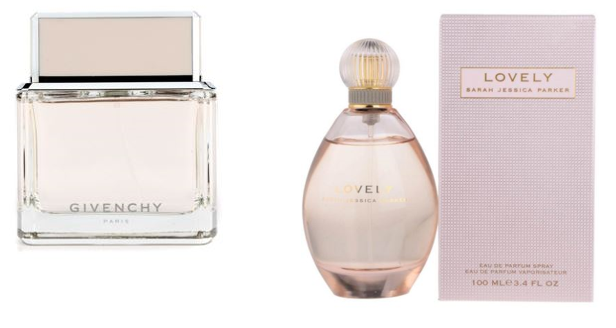 5. The Best Scents for Hot Weather
A scent will not be the same indoors in the air conditioning as it will be outside in the heat, as perfume oils react with heat to release their aromas. Fragrances that you love in the winter may not be the best bets for summer. Look for citrus notes and woody or grassy bases. Another option is to go with single note scents like lavender, vanilla, ylang ylang, and jasmine. They have more staying power and you know exactly what you're getting with their scents. 
Top Picks: Light Blue by Dolce & Gabbana and Fan di Fendi Blossom by Fendi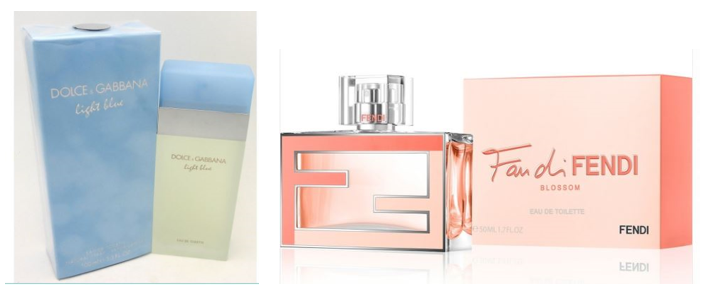 6. Top Scents for Feeling Fresh 
When the temps are up, you want to feel fresh and clean. You're looking for pure and appealing fragrances. Clean scents are light, airy, and shower-fresh. Think clean florals like lily of the valley.
Top Picks: Un Jardin Sur Le Nil by Hermes and Grace by Philosophy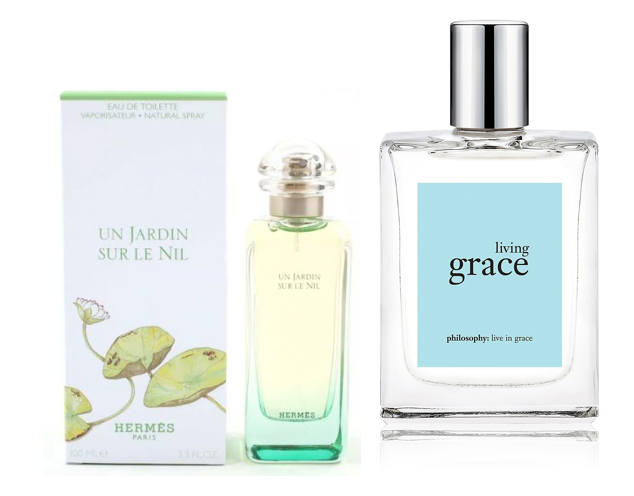 How to Wear Perfume
Perfume is best worn on parts of the body where natural body heat will slowly release the perfume's ingredients. Keep in mind that when it comes to your personal scent, less is more. Apply the perfume to dry, freshly showered skin. Avoid spraying perfume on clothing. To sustain the fragrance's note, avoid rubbing the perfume into your skin.
Men and women have different body temperatures, therefore fragrance placement will be different for each gender.
·         Hot Zone – Men produce more heat near the lower jaw, neck, and shoulders. Women produce more heat behind the ears, neck, and chest.  Placing perfume in these regions will allow for the scent to release more quickly.
·         Warm Zone – Men tend to have less heat generation near their chest and wrist. Women produce less heat on their shoulders, wrist, and behind the knees. Dabbing some perfume in these regions will help the scent last longer with a slower release time.
·         Medium Zone – The inner elbow and forearm are the coolest regions on a man's extremities. Women tend to have a lower body temperature on their inner elbow, below their midriff, calves and ankles.  Applying a touch of fragrance in these areas will help the scent linger.
Jeffrey Weldler is the beauty and fragrance marketing expert at GetYourPerfume, the go-to site for genuine designer fragrances, bath and body products, cosmetics, skincare essentials, and related gifts and accessories for men, women, and children.